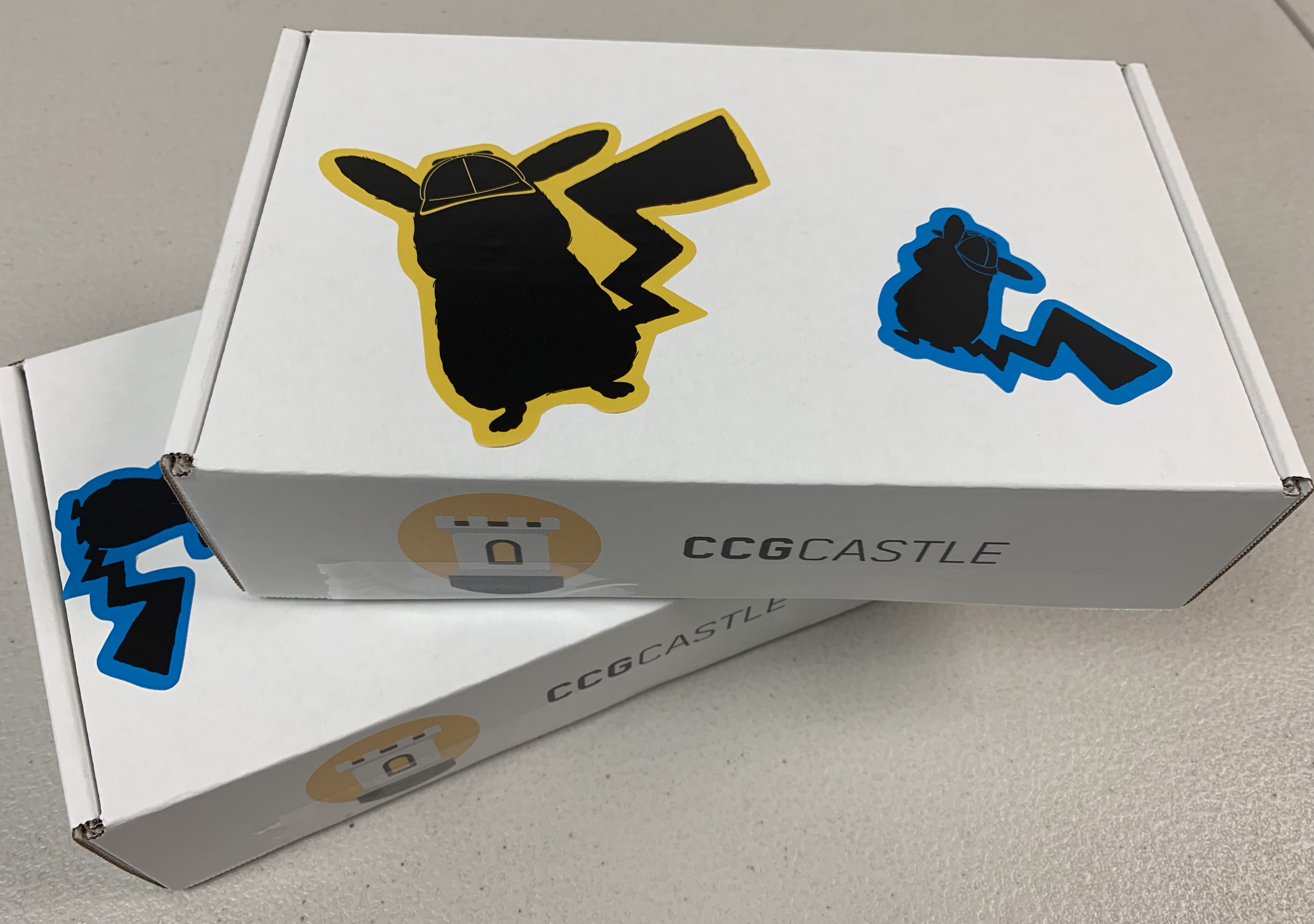 Pokemon TCG Small Adventure Mystery Box
---
---
Welcome to CCGCastle.com's own Pokemon Mystery Aventure Box! In celebration of Detective PIkachu, we're inviting you to buy a mystery box containing MULTIPLE POKEMON TCG & Pokemon Related items!
The content of EVERY box is RANDOM and a MYSTERY but your box will include an ASSORTMENT (not all) of some of the following types of items :
•Pokemon TCG Booster Packs - anything from the latest and greatest, to an occasional vintage pack!
•Coins, tokens, dice and other collectible game accessories.
•Collectible figures of Pokemon!
•Theme Decks, Checklane Blisters, Battle Arena Decks, Booster Boxes, Collector Boxes, Tins and more.
•Oversized JUMBO collectible cards.
•Mini binders or premium collectible card sleeves!
•Virtual code cards for the online PTCGO - from regular packs to rare boxes and promos!
•Packs of assorted common, uncommon, rare, holo or reverse holo cards!
•Random EX, GX, Rainbow, Mega, Secret or other Ultra Rare Cards!
and much more!
Please note - your box will contain an assortment of SOME of the items above. No single box is guaranteed to have anything in particular, it is purely random, but we will make sure you get a good assortment of fun items to enjoy!
Quantity We're Selling: 4
Quantity We're Buying: none
Shipping Weight: 1.5
Customers Also Purchased
Here's what everyone else is buying with this item