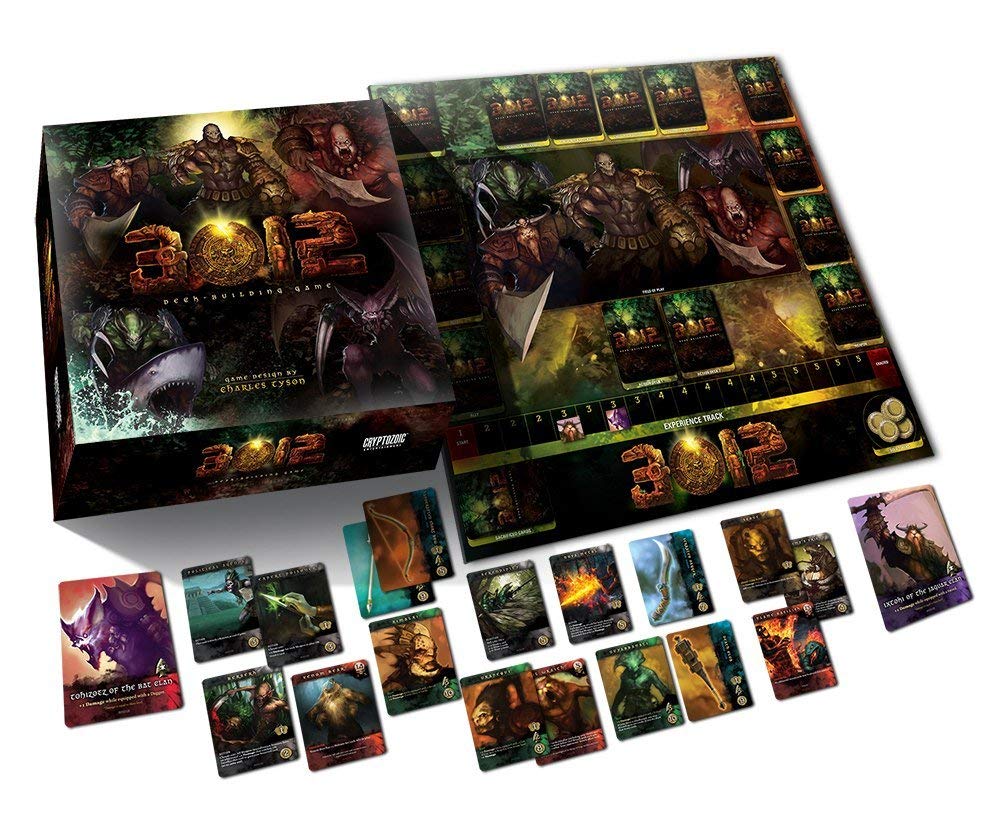 A post-apocalyptic deck-building game set in the Yucatan peninsula. The amazing art will transport you to another world. Over 200 cards!
Take on the role of a clan and vie for control of the region. Jaguar, Snake, Monkey, Gar, and Bat Clans need your leadership.
Level up your Hero! Build up your Hero's combat ability by gaining experience from Encounters.
Features player interaction during almost every turn—you are never out of the action!
A strategic deck-building game for 2-4 players, ages 15+, with easy to learn rules, and a 45 minute playing time.
Quantity We're Selling: 2
Quantity We're Buying: none
Shipping Weight: 3
Customers Also Purchased
Here's what everyone else is buying with this item